Louisiana Workplace Injuries And Industrial Accidents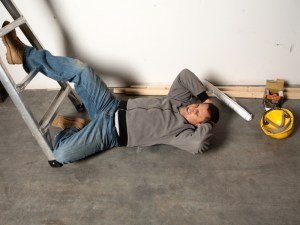 Many workers injured on the job in Louisiana have various options available to them for seeking compensation for medical treatment, lost earnings and other financial damages resulting from their injuries.
Most workers will qualify for paid medical care and disability wage benefits through the Louisiana workers'
compensation insurance system
. In addition, workers who qualify as seamen under U.S. Admiralty Law and the Jones Act may qualify for maintenance and cure (medical treatment and wage benefits) from their employer. Injured workers may also file a lawsuit against the specific party or parties deemed liable for causing their workplace accident or work-related injuries. Such parties may include a negligent product manufacturer, property owner, co-worker or subcontractor on the work site.
Not A Workers' Compensation Lawyer — I Help You Get Additional Compensation For Your Work Injury
If you were injured on the job in central Louisiana, call Siegfried Law Firm. For nearly a quarter-century, I have been helping injured workers obtain full and fair compensation after suffering a work-related injury or disability. Call my office at 620-429-0476 or contact me by email to arrange a free consultation to discuss your case with an experienced Alexandria work injury attorney. From offices in Alexandria, I represent injured workers in parishes throughout central Louisiana. I handle all workplace injury lawsuits and insurance litigation cases on a contingency fee basis. You will pay NO attorneys' fees unless I help you recover monetary damages.
Whether you are just beginning a workplace injury claim, are already receiving workers' compensation benefits or have had your claim denied, call me. Communication is the hallmark of my law firm. Throughout your case, I will be available and responsive to your calls and questions. As a solo attorney, I offer the advantage of being able to work directly with my clients.
Common types of workplace injury and disability claims involve:
Industrial accidents
Industrial product liability claims
Construction accidents, defective power equipment
Motor vehicle accidents
Factory and manufacturing accidents
Conveyor, crane and hoist accidents
Food processing equipment injuries
Oil exploration, maritime oil rig and helicopter transport injuries
Offshore vessel injuries
Toxic exposure, mesothelioma
Contact An Experienced Rapides Parish Industrial And Construction Accident Attorney
Will the lawyer you hire really make a difference in the outcome of your case? It will cost you nothing to get your questions answered by an experienced personal injury attorney. I offer a free consultation to explain your legal options. You pay no attorneys' fees unless I help you recover monetary damages in a settlement or trial verdict. Call us at — 620-429-0476. You can also use the convenient contact email form to send me details about your case.
Free Consultation & No Attorneys' Fees Unless I Help You Recover Money
My office hours in Alexandria are 8 a.m. to 5 p.m. weekdays, and I will make evening and weekend appointments by special arrangement. If your injuries or circumstances won't allow you to travel, I can make arrangements to meet at a time and place convenient for you and your family.