Types Of Auto Insurance In Central Louisiana Car Accidents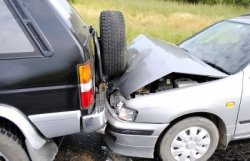 For nearly 25 years, I have been helping people recover full and fair financial damages following motor vehicle accidents in central Louisiana. Over the years, I have discovered that many people are unaware of what types of auto insurance they carry and what avenues a lawyer might pursue to help them recover monetary compensation.
A Trial Attorney Can Make A Difference In Your Case
Call Siegfried Law Firm at 620-429-0476 or contact me by email to arrange a free consultation to discuss your case with an experienced Alexandria auto insurance attorney. From offices in Alexandria, I represent clients in parishes throughout central Louisiana. I handle all personal injury and insurance litigation cases on a contingency fee basis. You will pay NO attorneys' fees unless I help you recover monetary damages.
Before an accident happens, you should know what type of insurance coverage you have:
Liability Insurance
Liability insurance provides coverage if you cause an accident and harm to another. Louisiana requires minimum coverage in the amount of 15/30/25. Other states may have other requirements. The number 15 is the maximum amount an insurance company will pay, $15,000, to someone for injuries arising out of a single accident. The number 30 is the maximum amount an insurance company will pay, $30,000, for a single accident. For example, if two people are injured, they will each receive up to $15,000 for a single accident. If three or more people are injured in an accident, they would all have to share the $30,000. The number 25 is the maximum amount an insurance company will pay in a single accident for damage to others' property such as damage to a car, signs, roadways or perhaps a fence. With the high cost of health care these days, it is advisable to carry more insurance than the minimum required by law.
Collision Coverage
Collision coverage is designed to pay for damage to your own car after an accident regardless of fault. Normally, that coverage will pay the value of your car if it is totaled. If your car is worth less than you owe on it, gap insurance is designed to cover the amount above the value of the car to pay your note off. Many people use the term "full coverage." This means that you have liability and collision coverage, but it is not really full coverage. Other types of important insurance coverage are listed below.
Uninsured Motorist Coverage
Uninsured motorist coverage is insurance that covers you for bodily injury caused by someone who either has no insurance or not enough insurance. In Louisiana, a state with a high number of uninsured drivers, this may be the most important coverage to have if you are injured in an auto accident. For example, if you were injured by a driver who had no insurance coverage, you would be covered under your uninsured motorist coverage up to your own limits. If you were injured by a driver who had $15,000 in insurance coverage, the minimum required by law, and the value of your case was worth more than that, your uninsured motorist coverage would pick up that amount in excess of the underlying limits up to the total of your own limits. Uninsured motorist insurance will also cover you if you are walking down the street or in a car other than your own as long as you are injured by an uninsured or underinsured driver.
Medical Payments Coverage
Medical payments coverage is insurance coverage that will pay for medical bills incurred as a result of an auto accident regardless of fault. It covers everybody in the car up to a preset limit, usually $1,000 or $5,000. Your own medical payments coverage will also cover you while you are riding in a car other than your own.
Rental Coverage
Rental coverage will cover the expenses of a rental car while your car is being repaired after an accident. If you do not get a rental car, you may be entitled, under your rental coverage, to the loss of use of your car while it is being repaired.
Towing And Storage Coverage
Towing and storage coverage covers the cost of towing a disabled car from the accident scene to the nearest repair facility. Storage coverage covers the storage fees normally charged while your car is at the repair facility.
Contact An Experienced Rapides Parish Denied Insurance Claims Attorney
My office hours in Alexandria are 8 a.m. to 5 p.m. weekdays and I will make evening and weekend appointments by special arrangement. If your injuries or circumstances won't allow you to travel, I can make arrangements to meet at a time and place convenient for you and your family.